The Natural History Museums of Los Angeles County have brought a world of discovery to Los Angeles for over a century. NHM Journeys is our chance to take you far beyond L.A. to experience firsthand the wonders that inspire our researchers' incredible work.
On each of our journeys, museum experts lead their own uniquely crafted itineraries through fascinating locations around the globe. Expeditions are limited to intimate groups of Fellows members and feature access to people and places no other excursion can provide. Travelers visit sites related to our NHMLAC experts' groundbreaking work at the forefront of science and culture. Along the way, we explore the culture, history and beauty of some of the world's most special places.
Participation in NHM Journeys is an exclusive benefit for the museums' Fellows members. For more information about Fellows or NHM Journeys, contact Cristina Rosales at crosales@nhm.org or 213.763.3253. 
Previous Journey
California Channel Islands - August 2019
August 15 - 18, 2019
Associate Curator of Anthropology Dr. Amy Gusick and Curator of Herpetology Dr. Greg Pauly led an expedition to Santa Cruz Island with author and NHMLAC Fellow, Corinne Laverty. The group stayed at the UC Santa Barbara Field Station and ventured across the island to explore its unique ecology and interesting history.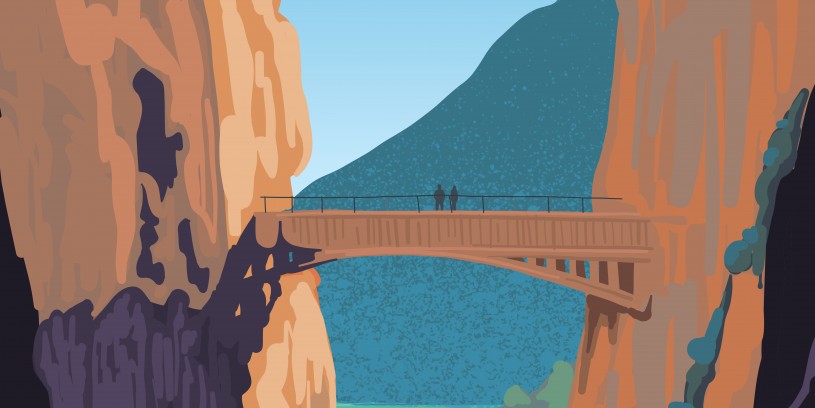 Spain - April-May 2020
In light of the outbreak and spread of COVID-19, the Natural History Museums of Los Angeles County has cancelled the NHMLAC Journeys trip to Spain, originally scheduled for April 24 - May 7, 2020. Please contact the Fellows Office at 213.763.3253 or at fellows@nhm.org with any questions about the cancellation of this trip.