By investing in our research, our collections, and our programs, you bring science, nature, and culture to Los Angeles and the world.
Supporting Schools: Bringing science to life beyond the classroom with engaging interactive learning for 200,000 local students and teachers each year.

Conducting Research: With onsite experts representing 15 curatorial disciplines, our museums are global leaders in researching and understanding the relationship between nature, cities, and people.

Engaging the Community: Our public programs partner experts with 'community scientists' and have inspired people to contribute nearly 160,000 urban nature observations that are used to conduct groundbreaking research.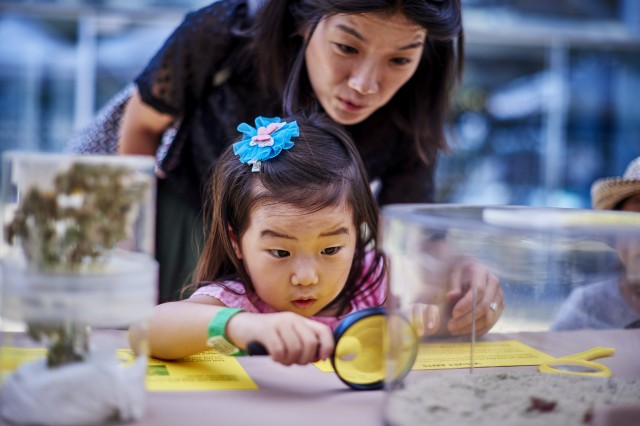 I want my kids to see that investing in their passions and helping their city is endlessly rewarding.