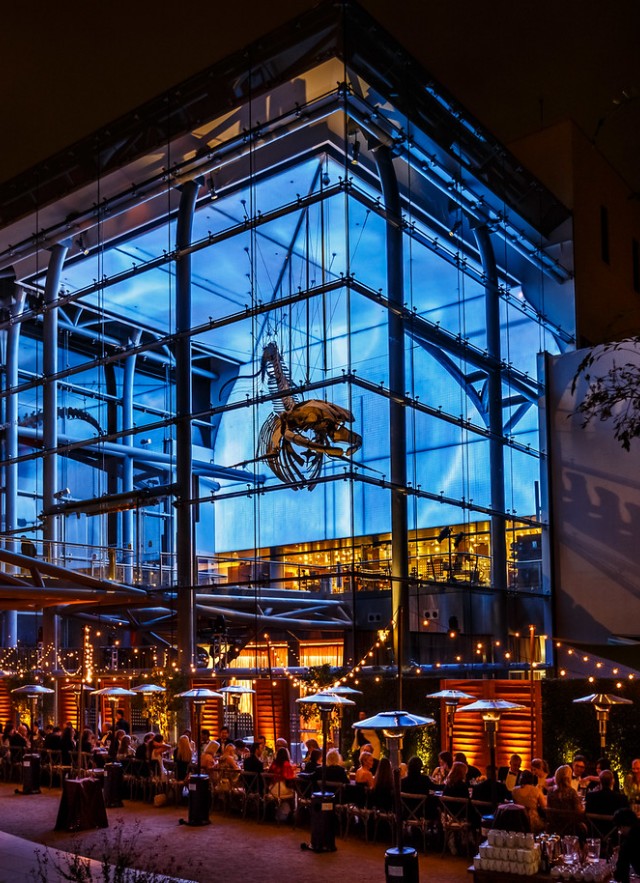 Become a Fellow and Join Our Vibrant Philanthropic Community
The Natural History Museums of Los Angeles County bring together nature, culture, science, and history in a way no other institution can. We are a dynamic hub for discovery and dialogue. And our groundbreaking work is made possible by a vibrant philanthropic community of Fellows dedicated to building a deep understanding of the natural world and our place in it.
When you become a Fellow, you are joining a select group of leaders and benefactors whose generosity serves as an inspiration to all. Fellows fund the scientific breakthroughs that help us understand our planet and its cultures, enable field work across the globe, and help ensure our museums' vitality for years to come. Annually, Fellows help underwrite free admission for 200,000 schoolchildren and teachers. They support the care of our collections and the translation of our scientific research into exhibitions that typically reach over 1.3 million guests each year.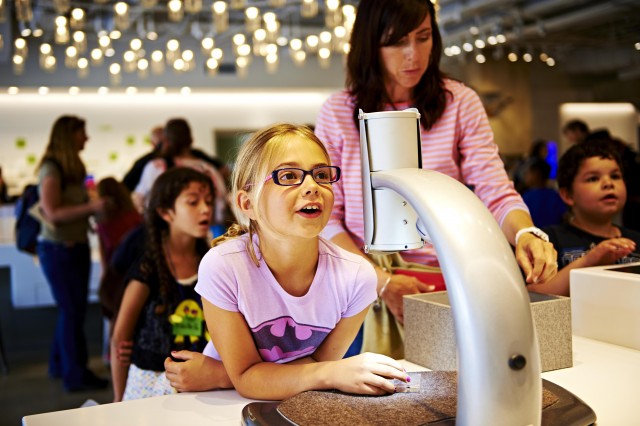 Everything that takes place here...is like an opening to the world.
Fellows and Our Future
With the support of our Fellows, we have embarked on a number of future-forward initiatives designed to expand our role as museums of, for, and with L.A.:
Building on our L.A. History Collection, we are working alongside community partners and leaders to develop a broader platform of co-curated exhibitions and programs that celebrate our city's history, culture, nature, and people.
With our Community Science program, we are creating new ways for all Angelenos to experience our region as a living laboratory and connect to L.A.'s rich biodiversity.
We continue to build upon and expand our educational resources, with a robust offering of in-person and virtual School Programs, free to teachers and students in L.A. and across the country.
Through the B.R.E.A.S. Project, we are providing student training, technical expertise, and collections support to local institutions involved in excavating, preparing, curating, and studying fossils.
Levels and Benefits
Fellows enjoy a personal relationship with our museums and a suite of exclusive benefits, including behind-the-scenes access to curators and collections, and invitations to VIP events where we share our latest research and newest discoveries. These events provide a unique opportunity to connect with like-minded leaders and innovators from the Los Angeles community, while supporting the mission and vision of our museums.
Private Tours
Private, behind-the-scenes collections tours are available to Fellows-level members. Please allow two weeks advance notice to book tours. Tours are only available on weekdays, excluding holidays. Visit the Research and Collections Departments page to see available research areas. *
Please contact the Fellows Office at fellows@nhm.org to start booking today. 
*All tours are subject to availability and some restrictions apply
Travel Program
Go with us beyond L.A. to experience firsthand the wonders that inspire our researchers' incredible work. On each journey, NHMLAC researchers will lead their own uniquely crafted itineraries through fascinating locations. Expeditions will be limited to intimate groups of Fellows members and feature access to people and places no other excursion can provide.
For more information on the Fellows, please contact the Fellows Office at fellows@nhm.org.