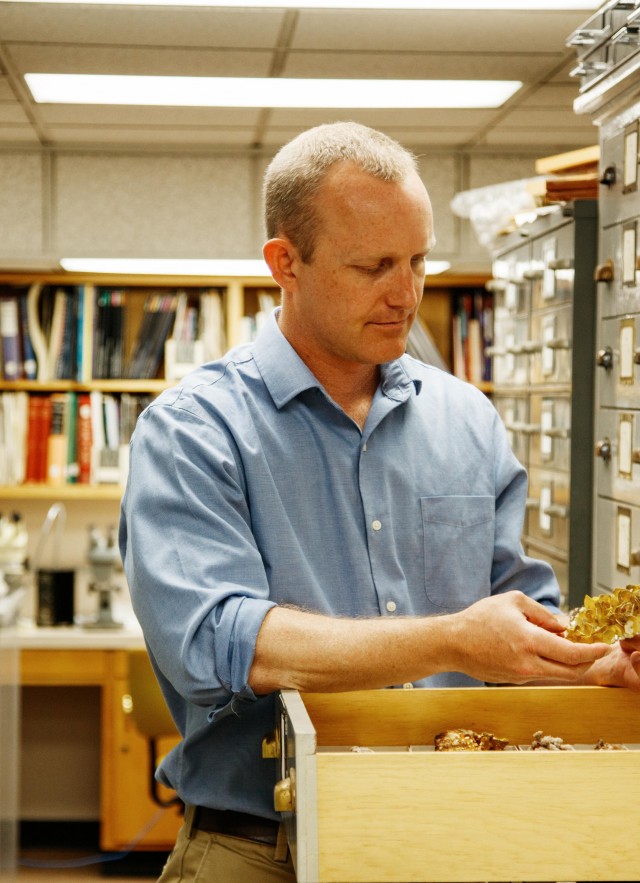 Motivated by their passion for mineral sciences, the Gem and Mineral Council is a group of museum supporters who work with curator Dr. Aaron Celestian to help us continue groundbreaking mineralogy research, while enjoying special content and behind-the-scenes access to some of our most exciting work.
Your support helps us
Grow our gem and mineral collection to keep it at a world-class level, securing minerals for research and education and fascinating specimens for the Gem and Mineral Hall
Launch groundbreaking rotating exhibitions and develop our existing (and fabulous) Gem and Mineral Hall
Create fun educational programs around gems, minerals and meteorites—sharing our treasures and knowledge by increasing our online outreach
Support our innovative research: help the discovery of new minerals, the investigation of the deep earth using exciting clues from diamonds or fund the next generation of scientists.
Learn more
Visit Dr. Celestian's blog or check us out on Instagram @nhmla_gems.
Contact
For information on how to join or renew your membership with the Gem and Mineral Council, contact us at 213.763.3326 or by e-mailing Dr. Aaron Celestian, Curator of Mineral Sciences, at acelestian@nhm.org or Alyssa Morgan, Mineral Sciences Collections Manager, at amorgan@nhm.org.