Corporate and Foundation Giving
Demonstrate your commitment to groundbreaking research, cultural preservation, and science education in L.A. and beyond.
Support Schools
Help us serve local students and teachers with free field trips, Mobile Museum visits, educator workshops and classroom resources.

Expand Career Opportunities
Invest in our wide range of internships and fellowships, which provide students with hands-on experience conducting fascinating research.

Engage the Community
Participate in public programs that encourage collaboration between experts and 'community scientists' through the process of studying the remarkable biodiversity of our urban environments.
The generosity of corporate and foundation donors makes our wide range of educational programs, workshops, and exhibits possible. Our team would love to work with you to explore how your organization's priorities and interests align with current opportunities.
To explore how a partnership with the Natural HIstory Museum can make an impact on the community, while supporting your company's unique objectives, please contact Julie Gaeta at 213.763.3315 or e-mail sponsorship@nhm.org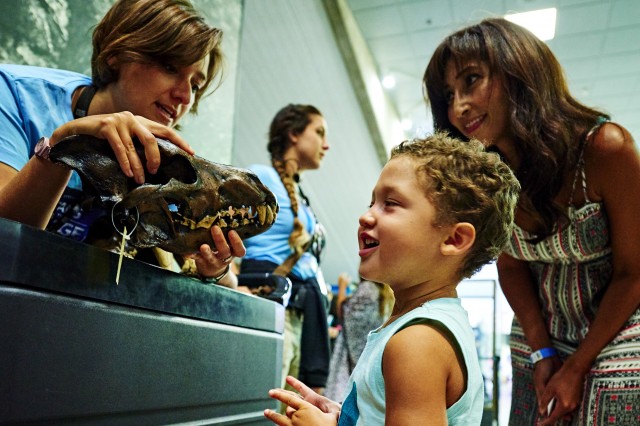 I support because every time I visit, I see people get inspired.