Featured Sponsor: Nickelodeon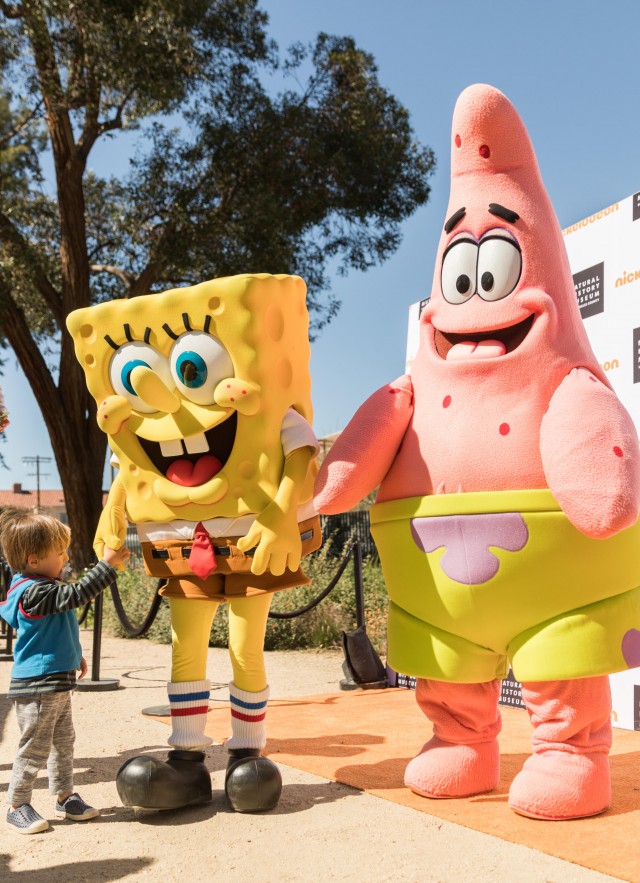 In 2019, the Museum teamed up with Nickelodeon to commemorate the 20th Anniversary of SpongeBob Squarepants during our annual Nature Fest, presenting the "Science of SpongeBob" to over 9,000 attendees. Along with costume character meet and greets, our Marine Biodiversity Center scientists led a hands-on activity to teach participants about our ongoing eDNA research and the real species that inspired the show's main characters.
 
The Museum is expanding this partnership in 2020 by exploring the Science of Slime with a suite of digital content that centers around a celebration of Nickelodeon's iconic goo. Harnessing popular Nickelodeon characters and on-air talent to encourage active science engagement, kids and families will get to know some of the world's slimiest species through educational videos, at-home activities, and live virtual programs with real scientists. Audiences can access these web-based resources to discover mind-blowing slime facts, take a virtual tour into the Museum's collections, or sign up for a live program to ask their own questions.
Thanks to our partner