Angelenos Building Community: Celebrating Keren Taylor, WriteGirl
Inspiring girls to wield the power of their pen.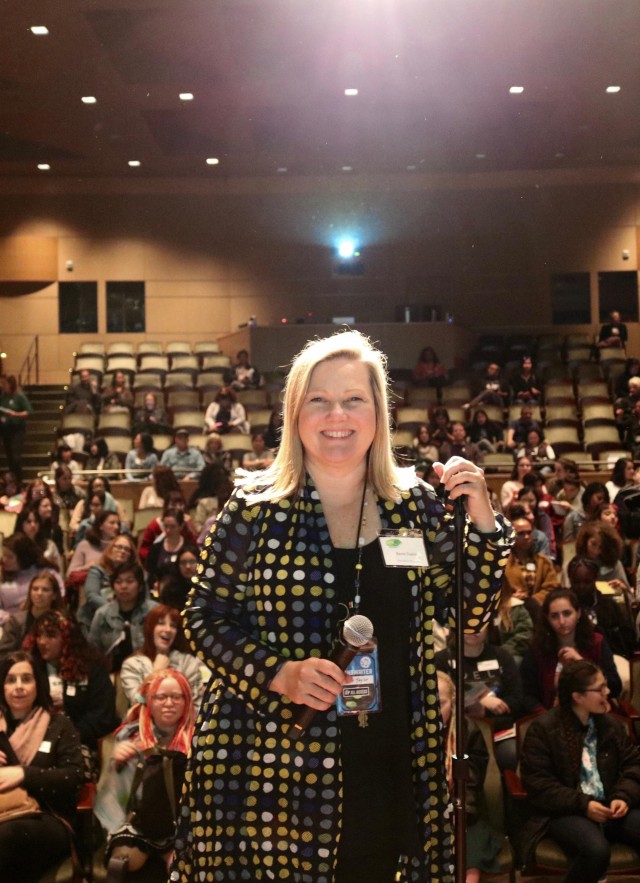 Angelenos Building Community is a series of stories from a diverse range of Angelenos and the work they do in support of their community in Los Angeles. The Natural History Museum of Los Angeles County is committed to uplifting the voices of community members who strive to create an equitable, accessible, and inclusive community for all.
Meet Keren Taylor
WriteGirl Executive Director, Keren Taylor, founded WriteGirl in 2001 and oversees all activities of the organization. An afterschool program director and trainer for more than 25 years, Keren has led WriteGirl's expansion into a thriving community that helps hundreds of youth annually. In 2013, WriteGirl received the National Arts and Humanities Youth Program Award, the highest national honor awarded to exemplary after-school programs. Under Keren's direction, WriteGirl has published 35 award-winning anthologies of youth writing, and in 2020, Keren received the Los Angeles Times Innovator's Award, "spotlighting efforts to bring books, publishing and storytelling into the future." Keren is a 2014 CNN Hero and has received the Humanitas Prize, the President's Volunteer Call to Service Award and commendations from the Los Angeles mayor's office. WriteGirl is a founding member organization of the Arts for Justice and Healing Network (formerly Arts for Incarcerated Youth Network) for which Keren has served as a board member. In 2018, Keren became one of 12 women leaders and entrepreneurs invited to serve as a member of the Barbie Global Advisory Council to help shape Mattel, Inc.'s "Evolution of Barbie." Keren holds a Bachelor's Degree in International Relations from the University of British Columbia, a Piano Performance Degree from the Royal Conservatory of Music, Toronto, and a Diploma from the American Music and Dramatic Academy, NYC.
Learn more about WriteGirl and their free youth programs at writegirl.org.
---
Keren shares how she connects to community in L.A.