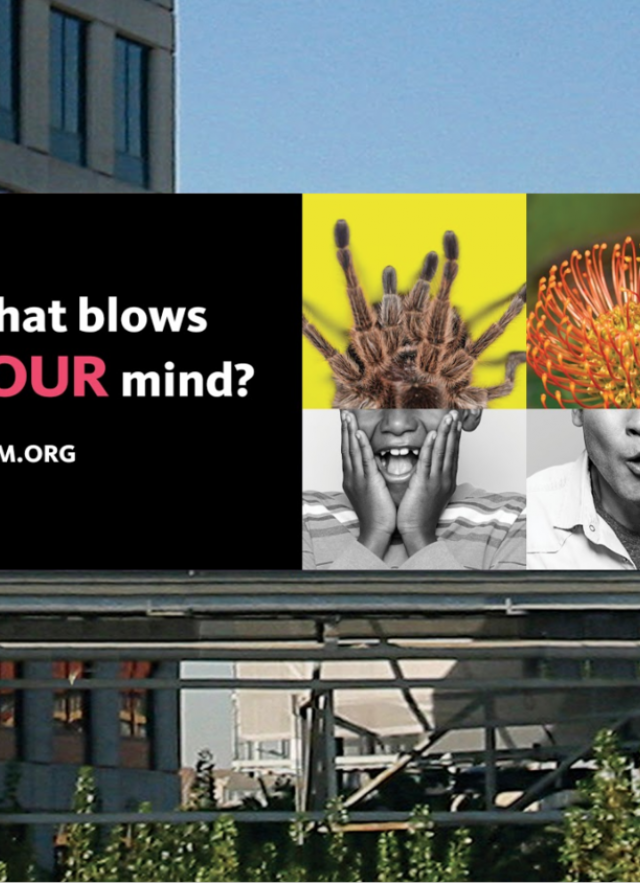 The 2020 Addy Awards had their minds blown by NHMLAC's "What Blows YOUR Mind?" campaign.  The campaign earned two Silver Awards from the American Advertising Awards industry recognition for creative marketing work: one for the local Los Angeles competition, and a regional award for District 15, which includes Southern California and Las Vegas. "What Blows YOUR Mind?" activates audiences by asking guests, subject experts, scientists, creators, and influencers to answer the titular question. The responses in posts and videos highlighted the diversity of Los Angeles while showcasing the diversity of collections and experiences at our family of museums. 
This user-generated content (UGC) campaign marks the first integrated ad campaign created by our in-house team, so we're especially proud of the recognition. Institutions like ours are adapting to shelter at home orders and focusing even more on digital engagement. The NHMLAC creative team continues to make sure science and culture lovers in Los Angeles and around the world continue to have their minds blown even while the museum is shuttered. Our new do-it-yourself instagram treatment lets anyone take mind-blowing selfies at home. #MindBlownLA
Watch the video tutorial above or follow the instructions below.

Open Instagram, and tap the camera icon at the upper left corner.
Swipe through the bottom navigation options and select "Layout."
Select the split screen layout, then add a Camera Roll image to the top half, and snap a selfie for the bottom.
Share, tag #MindBlownLA, and participants may be featured.
 
Be sure to get more of the story here to have your mind blown!