A Bird of A Feather
A special bird flies home to NHM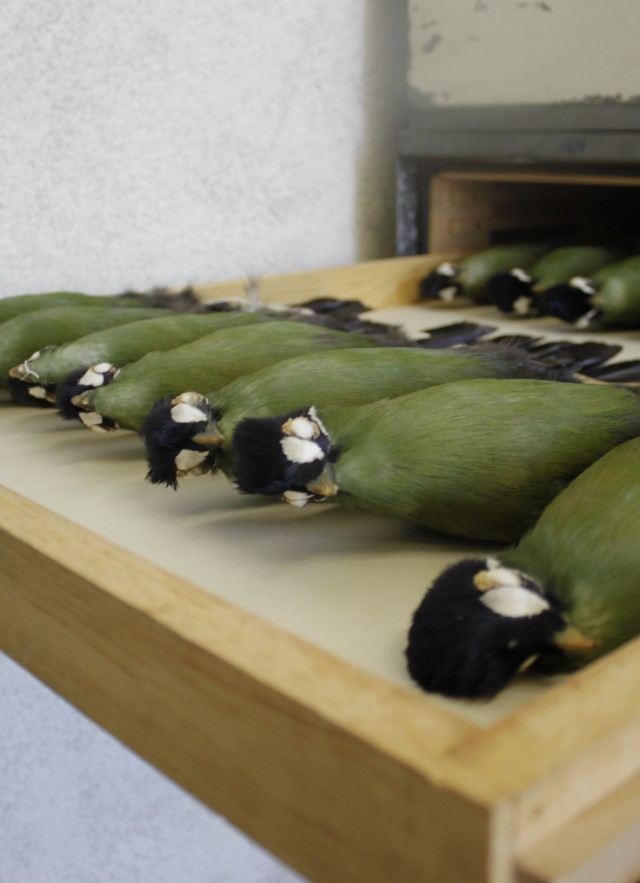 NHM's collections are vast, over 35 million specimens and counting. They come to us through early expeditions or donations, but sometimes they come from the strangest of places - Beverly Hills. 
A few weeks ago we got an email at info@nhm.org about an interesting bird found dead outside of someone's house in the Hills. It was a beautiful green bird with a brilliant red beak. Our resident bird expert, Allison Shultz, Assistant Curator of Ornithology, opened up the attached photos and was delighted to find a white-cheeked turaco, her favorite bird. "I've never been so excited to get an email with a salvaged bird"
Salvaged birds are simply specimens people find dead and donated to the museum. It's one of the most common ways we grow our collections at NHM, but this was a special specimen.
Turacos are a rare bird, native to Sub-Saharan Africa, so this was clearly an escapee. They are so special to Shultz because of the unique way they make their green coloring, with pigment. Most green feathers appear so because of their structure, their cells reflect blue light, and yellow pigment. But producing green pigment is rare and difficult in birds. 
Shultz is eager to study this novel coloring using our current turaco specimens. Because of its unknown origins, this new addition isn't all that useful for the study, but because of its fresh preservation will make a beautiful new mount in our bird hall. The current turaco on display is looking a little worse for wear, so this special specimen will certainly brighten up the place.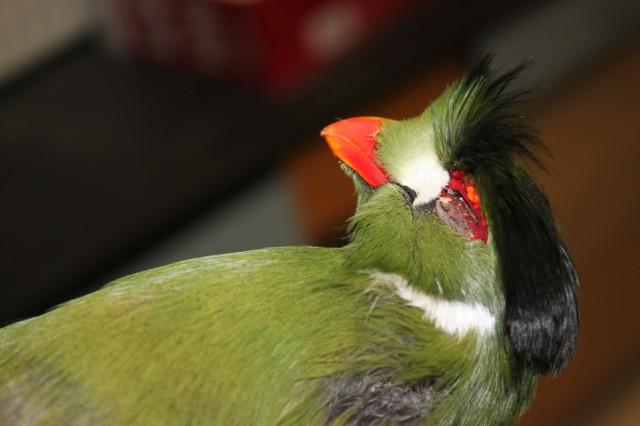 Julia Wilde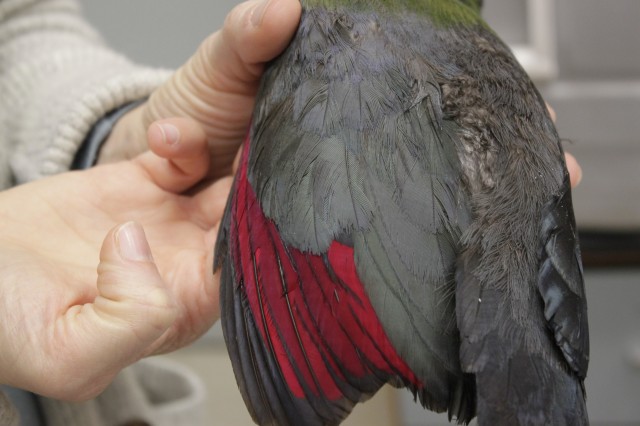 Julia Wilde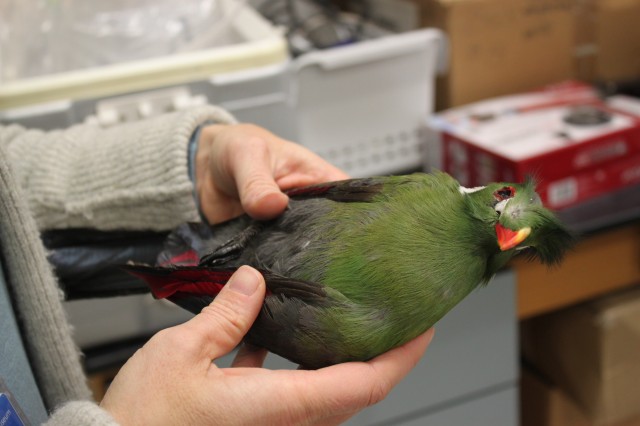 Julia Wilde