Angelenos Building Community:Celebrating Jocelyn Ramirez
Welcome to "Angelenos Building Community" where we will hear stories from a diverse range of Angelenos and the amazing work they do in support of their community in Los Angeles.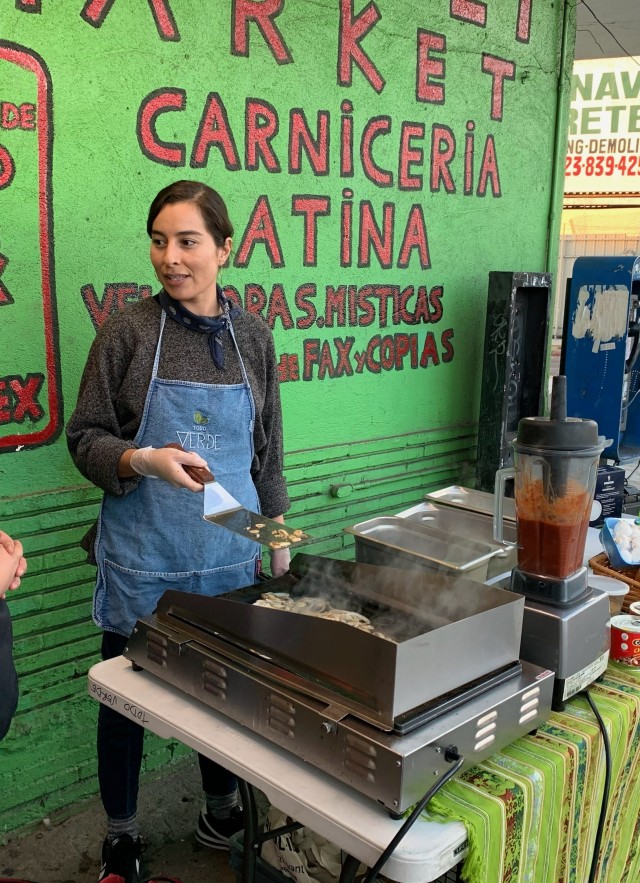 Meet Jocelyn Ramirez.
Jocelyn loves sharing delicious, healthy, and culturally relevant foods with her community. As the founder of Todo Verde, a vegan Latin American popup restaurant, and author of the vegan cookbook, La Vida Verde, Jocelyn provides nourishing, tasty food to a community that otherwise was missing out. During safer-at-home ordinances, Jocelyn is inviting community members to share in her knowledge by hosting sliding scale virtual cooking courses. To learn more or sign up for Jocelyn's cooking courses click here.  
Can you talk a bit about the work you do of, for, and with Los Angeles?
I'm a plant-based chef that owns a small business in Los Angeles that caters everything from small gatherings to large weddings across the city. We also host food demonstrations and talks with community partners about the power of eating plant-based in low-income communities of color. 
What made you interested in this work?
I've always been passionate about food -- from cooking in my Abuelita's kitchen, growing up loving cooking shows, and following the work of writers such as Jonathon Gold for many years. I started to become more interested in vegetarian and vegan food when I noticed how many preventable health issues my immediate family was dealing with from diabetes, high blood pressure, thyroid issues, and cancer. I began to explore plant-based eating as a way to heal my own health issues and teach my family how they could use food as medicine. 
How do you incorporate community in the work you do?
We incorporate community in our work by thinking about how we can make big shifts in our eating habits together. Projects such as community healthy food demonstrations, dialogue around the food system, and now online cooking classes and an affordable published cookbook are all meant to help the community get excited about eating well, together.