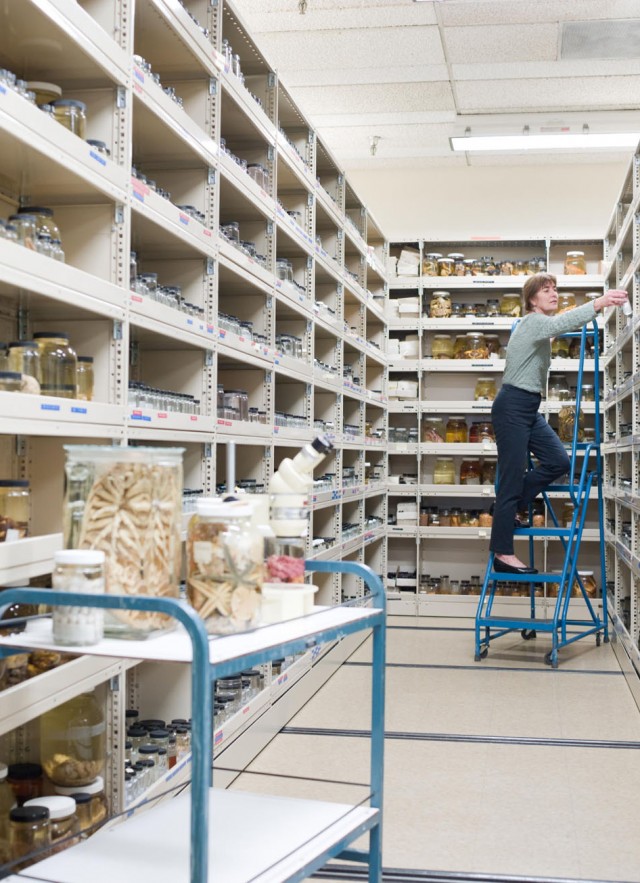 Connect Virtually with NHMLAC Scientists
Want to meet with scientists from your living room? Our Research & Collections staff are partnering with Skype a Scientist, a non-profit organization connecting scientists with people all over the world, to schedule virtual Q&A sessions with community members and classrooms.
To request a scientist Q&A:
1. Visit the Skype a Scientist website
2. Sign up to be matched with a scientist (you can search for a specific scientist or request a general topic of interest in your form)
3. You'll get an email from Skype a Scientist with your scientist match.
4. You and your scientist confirm over email to pick a time to chat.
5. Your matched scientist and your family or class of students talk about science! Please note: this is a Q&A format, not a formal lecture.
Recordings from previous Skype a Scientist Live sessions are linked below and will soon be available on our YouTube channel!
---
Exploring L.A.'s Wildlife Secrets, One Photo at a Time with Miguel Ordeñana, Community Science Manager
Miguel Ordeñana, who joined the Natural History Museum in April 2013, is an environmental educator and wildlife biologist. As a Community Science Manager at the museum, Miguel promotes and creates community science projects, and recruits and trains participants. Miguel utilizes his mammal research background by conducting urban mammal research in L.A. and co-leads NHM's Southern California Squirrel Survey and is the Principle Investigator for the Backyard Bats Survey. Miguel has worked internationally as a co-leader of a jaguar project in Nicaragua. He holds a bachelor's degree in Environmental Studies from the University of Southern California, and a M.S. in Ecology from the UC, Davis.
Above and Below the Sea: Searching for Ancient Maritime Societies with Dr. Amy Gusick, Associate Curator of Archaeology
Dr. Amy E. Gusick is an Associate Curator of Archaeology at the Natural History Museum of Los Angeles who studies how indigenous maritime societies adapted to changing environments and landscapes. Home to some of the earliest known human occupations in the Americas, California is an ideal place for Dr. Gusick to focus her research, which currently centers on early human coastal migration and settlement of Late Pleistocene and Early Holocene human groups along the Pacific Rim. This research takes her both on land and underwater as she strives to understand how landscapes and environments have changed over the last 15,000 years and how major environmental stressors, like sea level rise, affect maritime cultures.
From Shark Jaws to Nemos: A Deep Dive into the Fish Collection at NHMLA with Dr. Bill Ludt, Assistant Curator of Ichthyology
Dr. Bill Ludt is the Assistant Curator of Ichthyology at the Natural History Museum of Los Angeles County. His research aims to understand how fishes became the most diverse group of vertebrates on our planet. Specifically, he is interested in using museum specimens and their genomes to determine how fishes are related to one another, and how changes in Earth geology and climate have influenced where fishes have lived on our planet. At NHM, he oversees the Robert J. Lavenberg fish collection, which contains over three million fishes from all over the world.