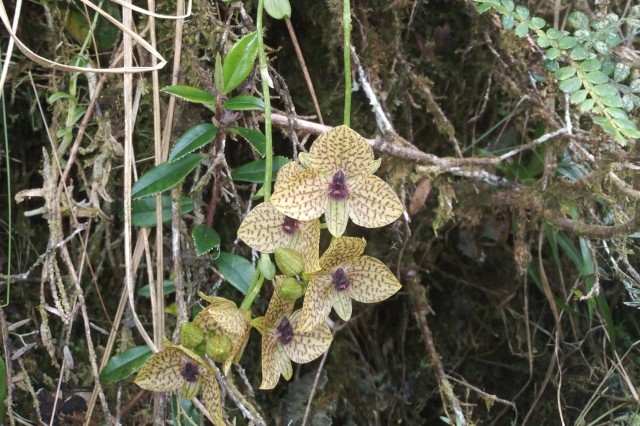 Observation © alfredo_f_fuentes
A recently discovered orchid species from Coroico, Bolivia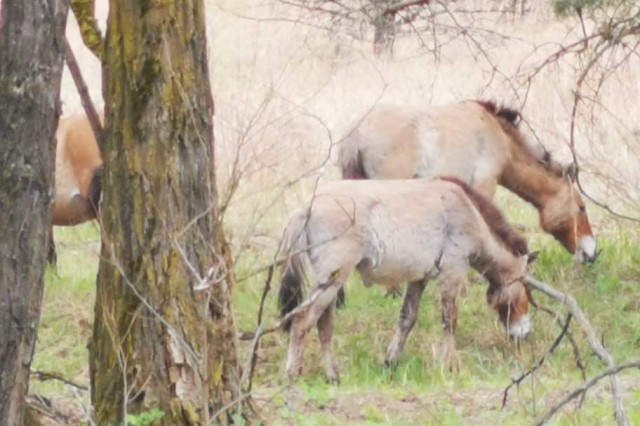 Observation © Vasyliuk Oleksij
The endangered Przewalski's Horse from Ivankivs'kyi, Ukraine
Los Angeles, CA (May 9, 2022) — The City Nature Challenge (CNC) results are in! More than 67,000 people across six continents documented more than 1.69 million wildlife observations for the 7th annual community science initiative. From sightings of a recently discovered orchid species in Bolivia to new cities taking part including Jeju Island in South Korea and the Hague in the Netherlands to more than 7,000 observations being made in the Ukraine, the observations gathered help scientists create a valuable snapshot in time of urban biodiversity.
The global event called on current and aspiring community scientists, nature and science fans, and people of all ages and backgrounds to observe and submit pictures of wild plants, animals, and fungi from April 29 to May 2. Participants submitted pictures of wild plants and animals using the free mobile app, iNaturalist. The competition underscores the power of community science to track real-time changes in our planet's biodiversity.
After cofounding and organizing the first-ever City Nature Challenge in 2016 as a competition between the Los Angeles and San Francisco metro areas, the Natural History Museum of Los Angeles County (NHM) and the California Academy of Sciences expanded the initiative to 445 cities across 47 countries. This year's 1.69 million observations, included sightings of more than 2,244 rare, endangered, or threatened species. The Challenge engaged more than 67,000 observers—the most ever—who recorded more than 50,100 species worldwide.

"I am once again amazed by how many people from all over the world have taken part in the City Nature Challenge," said Lila Higgins, NHM's Senior Manager of Community Science, and cofounder of the Challenge. "More people than ever participated, with over 67,000 people coming together to find, document, and identify nature in urban places."
"Los Angeles and nature aren't two things that people typically think of together," says Sam Tayag, NHM's Community Science Program Coordinator. "Thanks to the partnership of nonprofit organizations and government offices throughout L.A., Angelenos were able to put our incredible local biodiversity on the City Nature Challenge world map again! It's always awe-inspiring to see our community and individual relationships with nature reflected in the L.A. County iNaturalist project."
Local support for the City Nature Challenge was generously provided by Boeing and the Los Angeles Department of Water and Power.
---
Los Angeles County by the numbers
1,368 observers
2,575 species documented
18,907 observations submitted to iNaturalist
Most observed species: western fence lizard (Sceloporus occidentalis)
View all L.A County iNaturalist results here.
Los Angeles County highlights
Other local finds:
Yucaipa onion. This seriously threatened wild onion plant occurs nowhere else in the world other than California and parts of Northern Mexico. It was observed in San Diego County.
World by the numbers
More than 67,000 observers
More than 1.69 million observations submitted to iNaturalist
More than 50,100 species documented, including more than 2,244 rare, endangered, or threatened species
Most observed species: Common Dandelion (Taraxacum officinale)
View all global iNaturalist results here.
World highlights
Highlights from the U.S. and the world include a recently discovered orchid species in Bolivia (more than 4,200 La Paz residents made 137,000+ observations in this year's challenge); the endangered Przewalski's Horse in Ukraine (one of over 7,000 observations uploaded from Ukraine); a Tiger Keelback from Jeju in South Korea (South Korea joined the CNC for the first time this year); an endangered Dusky Shark from Sydney, Australia (this species is fished for oil, meat, and fins); a North American Porcupine observed in Canada in an area proposed for highway development; and a critically imperiled Hawksbill Sea Turtle in Florida.
The current landscape of urban biodiversity is poorly understood. As global human populations grow increasingly concentrated in cities, documenting urban biodiversity—and our impact on it—is a crucial part of understanding our shared future. Large pools of data, including those built by iNaturalist and natural history museums, aid in scientific research and help land managers make informed conservation decisions for humans to sustainably coexist with regional plant and animal life.
In 2021, the Challenge tallied more than 1.27 million observations, including over 2,100 rare, endangered, or threatened species; engaged more than 52,000 observers; and recorded over 45,000 species worldwide.
Mark your calendars for 2023's City Nature Challenge, happening April 28-May 1, 2023! Visit citynaturechallenge.org for more information.
---
NHM's urban nature initiatives

In the last several years, NHM has shifted its attention to include not just natural and cultural history, but living nature—specifically, the nature of L.A. With the 2013 addition of the outdoor Nature Gardens and their companion indoor exhibit, the Nature Lab, the museum has onsite venues that engage Angelenos in an investigation of the nature around them. Additionally, the museum's Urban Nature Research Center (UNRC) and Community Science Program help spotlight ways to boost and sustain Los Angeles' biodiversity. UNRC and Community Science Program initiatives include the City Nature Challenge, cofounded with the California Academy of Science; SuperProject, the world's largest urban biodiversity survey; RASCals (Reptiles and Amphibians of Southern California); SLIME (Snails and Slugs Livings in Metropolitan Environments); BioSCAN (Biodiversity Science: City and Nature); Southern California Squirrel Survey; L.A. Spider Survey; and more. Visit NHM.ORG/nature for more information.
---
About the Natural History Museums of Los Angeles County (NHMLAC)
The Natural History Museums of Los Angeles County (NHMLAC) include the Natural History Museum in Exposition Park, La Brea Tar Pits in Hancock Park, and the William S. Hart Museum in Newhall. They operate under the collective vision to inspire wonder, discovery, and responsibility for our natural and cultural worlds. The museums hold one of the world's most extensive and valuable collections of natural and cultural history—more than 35 million objects. Using these collections for groundbreaking scientific and historical research, the museums also incorporate them into on- and offsite nature and culture exploration in L.A. neighborhoods, and a slate of community science programs—creating indoor-outdoor visitor experiences that explore the past, present, and future. Visit NHMLAC.ORG for adventure, education, and entertainment opportunities.
About the California Academy of Sciences
The California Academy of Sciences is a renowned scientific and educational institution with a mission to regenerate the natural world through science, learning, and collaboration. Based in San Francisco's Golden Gate Park, it is home to a world-class aquarium, planetarium, and natural history museum, as well as innovative programs in scientific research and environmental education—all under one living roof. Museum hours are 9:30 am–5pm Monday through Saturday, and 11 am–5 pm on Sunday. Admission includes all exhibits, programs, and shows. For daily ticket prices, please visit www.calacademy.org or call (415) 379-8000 for more information.
---
MEDIA CONTACT
For interviews and imagery, please contact Sally Márquez, smarquez@nhm.org.