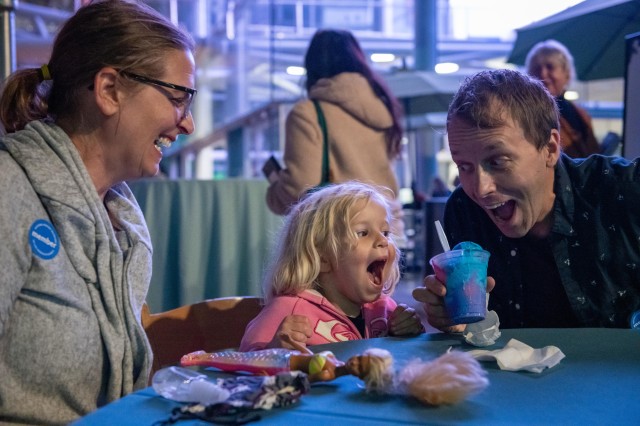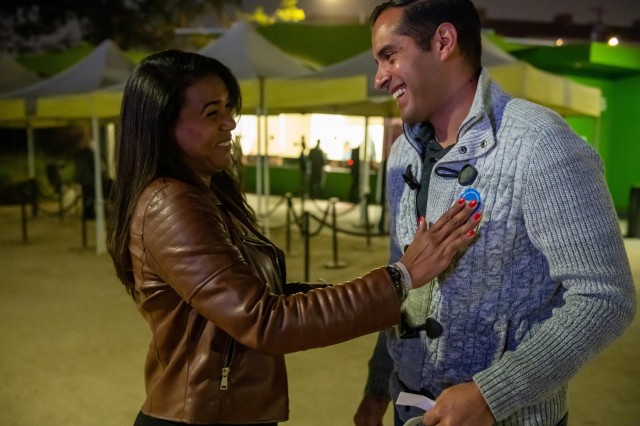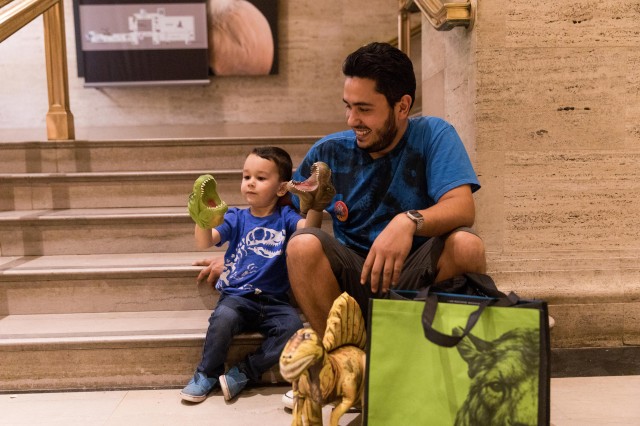 Thank you for your interest in giving the Gift of Membership! Gift Memberships begin when your giftee first visits the Museum with the order number you will receive to your email address. 
Giving the gift of Membership? Here is a Greeting Card you can print and write a message to your recipient. Do not forget to include the Order Number and the Membership level you are gifting them!
Gift Memberships can be purchased on-site at any ticketing desk, online, or by calling 213.763.DINO (3466).
Membership Perks
Gift Membership recipients get a year full of discovery that includes the following benefits:
Unlimited free general admission to the Natural History Museum, La Brea Tar Pits, and the William S. Hart Museum
Free timed tickets to Butterfly Pavilion and Spider Pavilion (reservations required)
Free tickets to all museum experiences, including our 3D Theaters and special exhibitions
10% discount at the museum cafe and gift stores
Discounts on education programs like evening lectures and Adventures in Nature camp
Invitations to virtual Members-only events, including Sing Move Play!, and Digging Deeper
Monthly Member E-Newsletter with insider content from our scientists and historians
Access to exclusive Members-only content online at NHMLAC Insider
Choose the Gift Membership level
Click here learn more about our Memberships and choose the perfect level, no matter who you are celebrating.
All Memberships are non-refundable. Gift Memberships cannot be used to renew the purchaser's own Membership.
Redeem Your Gift Membership
Ready to start exploring? You can do so by:
Visit either the Natural History Museum of Los Angeles or the La Brea Tar Pits in person
Redeem it over the phone by contacting 213.763.DINO (3466)
Once redeemed Gift Memberships are non-transferable