Filipino American History Month
Recognizing the heritage and history of the Filipino community, past and present.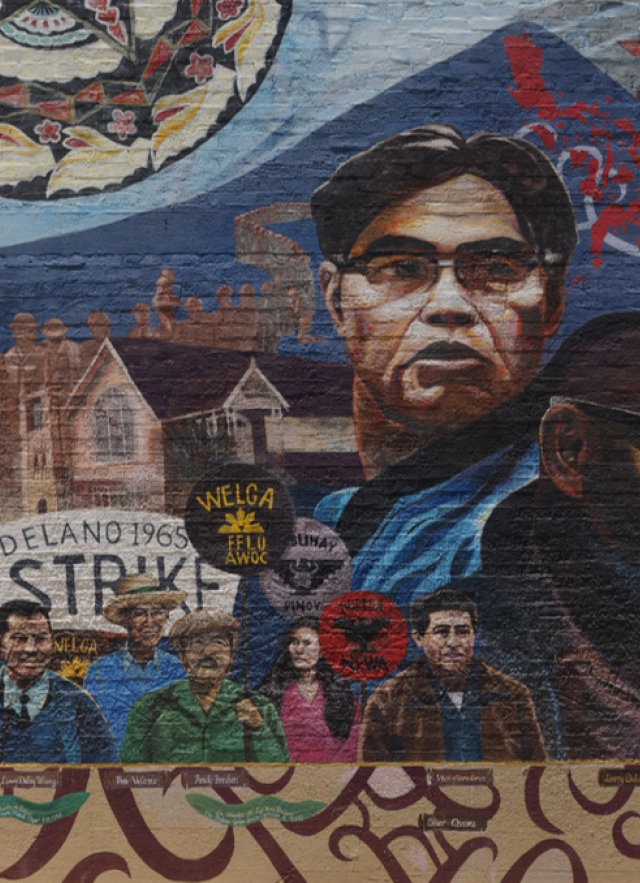 A celebration of the Filipino American community
The Natural History Museums of Los Angeles County are proud to join the nationwide celebration of Filipino American History Month in October. During this month, and throughout the year, we will share stories from the past and present, and recognize the thriving and diverse Filipino community who calls Los Angeles home. 
Join the conversation on social media by sharing your own stories about Filipino history and culture by using #NHMLA and #FilipinoAmericanHistoryMonth
STORIES AND HIGHLIGHTS FROM THE COLLECTION
STAFF HIGHLIGHTS 
In celebration of Filipino American History Month, and recognizing the vibrant community of Angelenos that work at the Natural History Museums of Los Angeles County, we are highlighting individual stories of Museum staff.
MEET Dr. Mairin Balisi, National Science Foundation Postdoctoral Research Fellow
Can you tell us about your work? 
At the La Brea Tar Pits and Museum, I lead exciting investigations into how extinct animals, like Ice Age saber-tooth cats and dire wolves, impacted ecosystems in Los Angeles and across North America from thousands to millions of years ago. I have worked with fossils from Rancho La Brea for over a decade: as an undergraduate at UC Berkeley, studying locomotion; as a Master's student at the University of Michigan, testing resource partitioning among large Pleistocene carnivores; as a PhD candidate at the University of California, Los Angeles, quantifying injuries sustained by the saber-toothed cat and dire wolf; and in 2018, as manager of the Tar Pits Field School.  Now, I am funded by the National Science Foundation and co-sponsored by UC Merced to conduct postdoctoral research on small to medium-sized carnivores (mesocarnivores). The carnivorous megafauna had become extinct by the end of the last Ice Age, but mesocarnivores (like coyotes and bobcats) remain with us to this day.  I investigate how the dual disturbances of megafaunal extinction and climate transition shaped the mesocarnivore community over the past 40,000 years and by extension, our Los Angeles community today.  You can read more about my research here. 
 How do you connect with your culture in L.A.?
My family and I immigrated to the U.S. in the 2000s, joining many relatives who had settled around L.A. since the 1970s. A lot of cousins have visited me at work—always such a joy! Then we get food, because Filipinos love to eat—could you please pass the kare-kare?
MEET Bettina Selsor, Human Resources Generalist
Bettina Selsor shares her journey to NHM, the value of working at an environmental and cultural institution, and how the renaissance of Filipino food in L.A. helps her connect and share her cultural background.
StoryTime with Gallery Interpreter Maya Morales
Join us for Storytime! 
Gather 'round with the little ones and join #NHMLA Gallery Interpreter Maya Morales for a reading of Cora Cooks Pancit by Dorina K. Lazo Gilmour. In this story, Cora and her mama work together to prepare pancit for their family in celebration of Filipino heritage and food.
Watch on Facebook
Join in every Friday for a brand new story!